Perspectives on Art Before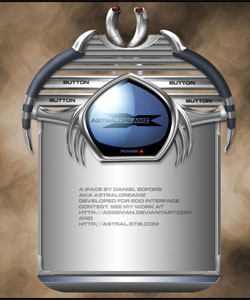 French Modernisms: Perspectives on Art Before, During, and After Vichy, by Michele C. Cone, Cambridge, U.K., Cambridge University Press, 2001; 220 pages, $65.
Focused on the troubled relationship between art and politics in 20th-century France, the 11 essays in this collection sometimes address topics previously unexplored by art historians. Figures discussed include artists and writers such as Jean Fautrier, Germaine Richier, Georges Braque, Lucien Rebatet and Jean Paulhan.
Artemesia Gentileschi Around 1622: The Shaping and Reshaping of an Artistic Identity, by Mary D. Garrard, Berkeley, University of California Press, 2001; 201 pages, $60 cloth, $24.95 paper.
The author continues her 20-year-long study of Artemesia Gentileschi by examining a pair of paintings, the Seville Mary Magdalene and the Burghley House Susanna and the Elders, attributed to this pioneering woman artist.
Clean New World: Culture, Politics, and Graphic Design, by Maud Lavin, Cambridge, Mass., MIT Press, 2001; 201 pages, $27.95.
This study considers the visual politics of mass-distributed ads and images. In chapters whose subjects range from John Heartfield to contemporary Web designers, Lavin examines how visual artists and designers balance commercial design work and personal projects.
Affectionately, Marcel: The Selected Correspondence of Marcel Duchamp, edited by Francis M. Naumann and Hector Obalk, trans. by Jill Taylor, Ghent and Amsterdam, Ludion, 2000; 406 pages, $39.50.
Among the 48 recipients of 285 annotated letters are Francis Picabia, Alfred Stieglitz, Man Ray, Beatrice Wood and Andre Breton. Transcribed in their original language (usually French), with an English translation when necessary, these are often revelatory documents, whose subjects range from Duchamp's creative process to chess, money matters and the artist's private life.