Microsoft Demos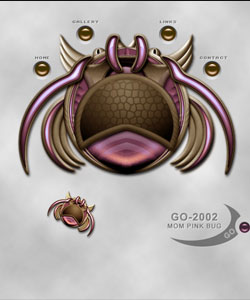 LOS ANGELES—Microsoft Corp. Wednesday demonstrated its new toolset aimed at helping software graphic design experts and developers work better together.
During his keynote at the Microsoft Professional Developers Conference (PDC) here, Eric Rudder, senior vice president of the server and tools business at Microsoft, officially unveiled the Microsoft Expression Studio suite of tools for designers and developers. The suite consists of the "Acrylic" Graphic Designer tool, the "Sparkle" Interactive Designer tool for creating animation and other graphics, and the "Quartz" Web Designer tool, Rudder said.
The Expression Studio tools are tightly integrated with the Visual Studio toolset for developing applications. This enables designers and developers to work together more efficiently, said Joe Marini, a Microsoft program manager who helped demonstrate the Sparkle technology on stage at the PDC.
"Expression does a lot to let developers and designers work effectively together," said David Treadwell, a Microsoft corporate vice president in the .Net group. "I grew up as a developer, and I don't have any particular design skills," he said.
Brian Goldfarb, product manager for Acrylic, demonstrated some of the key features of the tool, such as line effects, built-in styles to add look and feel, and direct export to XAML (Extensible Application Markup Language). Acrylic is a hybrid tool that supports both vector and bit-map graphics.
Meanwhile, Sparkle and Visual Studio share the same project and build systems and support XAML as a foundational technology, Marini said.
Read the full story on eWEEK.com: Microsoft Demos Graphic Design Tool Suite