LogoWorks and Constant Contact Team up to Provide Small Businesses with Critical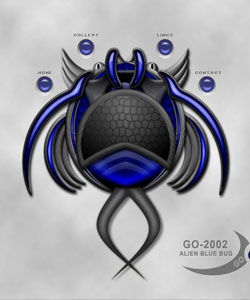 LINDON, Utah & WALTHAM, Mass. -- LogoWorks, the leader in custom graphic design services for small businesses, and Constant Contact, a leading provider of Web-based permission e-mail marketing services for small businesses and associations, today announced a cross-marketing partnership aimed to provide small businesses with two resources they need to compete - professional custom graphic design and e-mail marketing services.
The cross-marketing partnership brings together the leaders in two of the critical marketing success components for small businesses. LogoWorks provides small businesses with professional logo design and other business branding services that make a lasting impression, and Constant Contact provides small businesses with a comprehensive email marketing solution that enables business to drive sales by staying connected with their customers and prospects.
Most small businesses do not have the technical expertise or funds necessary to develop and implement professional-looking marketing campaigns. LogoWorks and Constant Contact address the needs of smaller organizations by providing affordable, high-quality graphic design and email marketing solutions that allow them to project a professional and consistent brand image while building more profitable relationships with customers through frequent email communications.
Constant Contact provides a critical service for any small business owner who wants to maintain a strong relationship with customers," said Morgan Lynch, founder and CEO of LogoWorks. "This partnership allows both of our companies to provide stronger branding and marketing tools for small businesses."
"Our partnership with LogoWorks provides our small business customers with affordable access to some of the best creative talent available," said Gail Goodman, CEO of Constant Contact. "By incorporating LogoWorks creative elements into their email campaigns, our customers are able to make an even greater impact in their communications."
About LogoWorks
LogoWorks is the world's largest and fastest-growing provider of logo design services to small businesses. The company solves a simple problem -- small businesses don't have good options for getting a well-designed logo or other graphic design services at an affordable price. The company pioneered a new, disruptive model of design that leverages a team of designers on each project in order to create more variety and choice for the customer. To date, LogoWorks has empowered thousands of businesses with the same quality of design that used to be available only to larger businesses, at prices just a fraction of the cost: $265-$549. LogoWorks is located in Lindon, Utah. For more information about LogoWorks, please visit www.LogoWorks.com.
About Constant Contact
With over 35,000 customers and a recent winner of SmallBusinessComputing.com's "Excellence in Technology Award," Constant Contact(R) is the leading permission Do-It-Yourself Email Marketing(R) service for small and medium businesses (SMBs) and associations. Constant Contact is a Web-based email marketing solution that enables small organizations to easily create and send professional HTML email newsletters, promotions, announcements and more with no technical expertise required. Designed and priced for SMBs, Constant Contact is affordable, easy-to-use and includes a free 60-day trial at: www.constantcontact.com. The service is marketed through over 1,500 Resellers and more than 100 marquee channel partners including American Express OPEN, Corel, Website Pros, Register.com, FTD, AOL, Interland, IBM, Intuit, Network Solutions and Overture. Constant Contact is a founding member of the Email Service Provider Coalition (ESPC), a group formed to fight spam while protecting the delivery of legitimate email. Constant Contact is funded by Morgan Stanley Venture Partners, Commonwealth Capital Ventures, Longworth Venture Partners and Hudson Ventures. For more information visit www.constantcontact.com
Roving, Roving Software, Constant Contact, the Constant Contact Logo, Do-It-Yourself Email Marketing, Email Marketing 101, Email Marketing Diva, Email Marketing Hints & Tips, and SafeUnsubscribe are trademarks or service marks or registered trademarks or service marks of Roving Software Incorporated d/b/a Constant Contact. All other company and product names may be trademarks or service marks of their respective owners.