Hangar Design Group, where ideas take flight - Profile in Construction and Design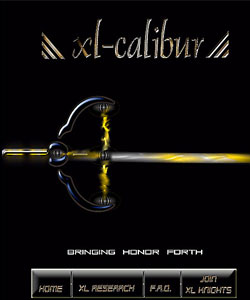 Hangar Design Group, with its European influence, has a pulse on New York City.
As the Flatiron building celebrated its 100th birthday last year, the Hangar Design Group, a firm that began in Italy 15 years ago, opened its New York offices there.
"We thought about opening an office in America, specifically New York, due to its significance in the sectors of architecture, graphics and interior design," said Alberto Bovo, founding member of the Hangar Design Group.
"This strength, in conjunction with it being a place capable of transmitting and maintaining creative energies, brought us here."
The Flatiron building provides an apt backdrop for Hangar's classic yet bold approach to design.
"We are lucky to have been able to lease space here," said Juan Matiz, partner Hangar Design Group, who manages the New York City office. "It's globally known. The recognition of being in an icon has been tremendous. Everyone knows the building that looks like a triangle."
Hangar Design Group NY was formed to meet the needs of an American clientele by providing professional design solutions that build on a foundation of Italian origin.
From the two-dimensional to the three dimensional, Hangar Design's experience encompasses a wide variety of media and missions.
Bovo manages the Italian offices in Venice and Milan. His ties with the artistic community make him attentive to the more subtle changes in social cultural goals; this perspective fuels his productivity.
"New York City creates synergies with our Italian business, and even though these are difficult moments, America will always be at me avant-garde of the near future," Bovo said.
Bovo and Matiz work closely to assure that all HDG projects are attended to with a high level of design and professionalism, "letting ideas take flight"
"The interesting thing about the New York office is that we can take the experience from our offices in Europe that specialize in restoration projects," Matiz said. "We take their experience and apply it to New York."
The shared knowledge has helped the company on both sides of the Atlantic.
"We bring to every enterprise a cross-disciplinary approach with no creative formulas or boundaries," Matiz said. "Our design philosophy permeates all aspects of our services, making us able to respond to all of our clients' needs."
Specializing in graphic design and architecture, Hangar Design has extensive experience in advertising, packaging and with web design clients, as well as with interior design where its focus is retail interiors. Whatever the project may be, it is informed by a rigorous analysis of the client's specific needs.
Some of its projects currently under way include the Global Trade & Technology Center, where the firm is in charge of interior design of the 21,000 s/f offices; prototype housing in New Orleans, where it is integrating aspects of contemporary living within a historical typology; a and retail project in Boca Raton, FL, where it is designing the storefront and interior.
The design group is also completing several residential projects, where a living space is designed to meet the needs of its residents while engaging in spatial challenges and an intelligent use of materials.
But retail projects are high on Matiz's list.
"What I think is important in New York today is reusing the existing fabric of our city," Matiz said. "The windows here are part of the sidewalk. It's a great opportunity to dress up the city. The Sidewalks of New York are a pleasant experience even at night."
Hangar Design's European influence works well in New York City, where many storefronts are based upon designs abroad, he said.
The relationship is also beneficial to its clients in Europe. "Europeans look to America for their leadership in marketing," he said.
A shopping phenomenon that works surprisingly well in America is just crossing the Atlantic as viable, he said.
"The concept of a shopping center is American," Matiz said. "They look to us to see how they would apply the concept of a shopping mall in a European sense."
With its birth in Italy and its expansion in New York City, the company offers its client a unique design perspective. "We want to provide the best of both worlds," Matiz said. "That's what makes us both a little different than everyone else out there. A lot of clients appreciate the European edge."
Matiz's own interests take him back to where he began his career. "I would love to get back to projects that have a positive affect on New Yorkers," Matiz said of his work at Polsheck Partnership where he worked on institutional projects like the Brooklyn Museum. "That's my life goal."
Matiz is a graduate of Pratt Institute and has acquired more than 10 years of experience as an architect. He developed professionally as a project architect and designer at the Polshek Partnership, where among others, he oversaw the Santa Fe Opera Orchestra Hall and the Mercersburg Academy Arts Center in Pennsylvania.
In addition to his domestic experience, he has contributed to a number of projects in Europe, where he has collaborated on the restoration of several Renaissance-era buildings, such as the Scuola Grande della Misericordia in Venice, Italy. He is a registered Architect in the State of New York and a member of the AIA.