Getting creative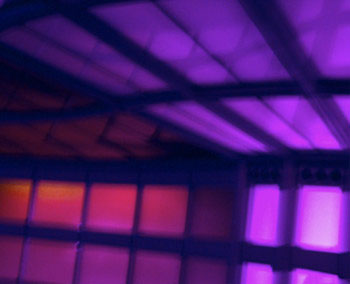 That's why we've rounded up a panel of noted catalog consultants and asked them several design questions. We tried to focus on topics and strategies that you can put to use with your next book--techniques designed to improve your catalog's performance.
THE CONSULTANTS
Rick Binger is owner/principal and Camberly Moller is account manager of San Francisco-based catalog design and marketing firm Binger Catalog Marketing.
Mark H. Courtney is the president of marketing and communication design firm Courtney & Co., based in New York.
Leila Griffith is a catalog merchandising consultant based in Jacksonville, FL.
Bill Licata is president of New York-based creative and marketing services agency LCH Direct.
Allen Rosenberg is a partner/executive vice president at New York-based advertising agency Marke Communications.
Annette Zumba is director of development for Ventura, CA-based catalog consultancy Barbara Brown Marketing & Design.
When and why should I repeat items within the same book?
Mark H. Courtney: You should repeat an item within the same catalog when you want to bring more attention to it and help boost sales. You can also do this if you have a special offer associated with the product. But then you should still include the item in its normal category within the catalog, so that customers who go there will still see it.
Sometimes it's important in testing to pull out a product that was given less space and make it a bigger story. Going into detail with larger, in-use photos and more copy about the features and benefits may create greater demand for the item. And if this product is still remains a dog, then the experiment has proven that giving this item more attention will not help to increase sales.
Leila Griffith: The more exposure you give a product, typically the better it will perform. If you have confidence in a particular item and believe it will generate more than triple the breakeven, it's not unreasonable to consider presenting it in two locations in the book. This strengthens its significance in the overall merchandise collection and potentially increases sales and profitability.
When you offer an item in two places in a catalog, I suggest presenting it in different settings with different props--for example, a bench shown in a bedroom and also presented in a living room. This helps to give ideas about uses and qualities, and not only extends the benefits of the article, but it also helps avoid redundancy. For instance, many catalogs present products in lifestyle shots, then depict them again somewhere else on the same spread. This reinforces the importance and value of the item while emphasizing additional attributes, details, and features. (For the same reasons, it's a good idea to use the merchandise that you're selling as photography props throughout the catalog.)
If possible, you should then give the product two distinct catalog codes so that you can realistically read the merchandise sales analysis. Then you can evaluate the item for its space allocation, how it relates to its surroundings, and its presentation and pagination in the book. The product will probably perform better in one location than the other.
Annette Zumba: Moving a product from one environment in the catalog to another can have a significant impact on the customer's perception of its value. If you're going to repeat items in your catalog, you might try something creative such as moving a product from one background or surrounding to another.
For instance, one of my clients, patio furniture mailer Vineyard, will show an outdoor furniture set or its individual pieces indoors as well as in the more traditional outdoor location, so as to make the product look more exciting. Generally, the same item in a new environment can increase sales.
How can I use creative to generate add-on sales?
Rick Binger and Camberly Moller: Among the methods that have worked best for our clients:
* Using model shots or environment photos that include related products to give the customer the feeling that various items "go together" to achieve a look or style. In the Restoration Hardware Bath Source Book, we used images of high-end sinks and bathtubs, yet we included towel bars, shelves, mirrors, and light fixtures in the shots as well.
* Adding swatches of other available colors or styles to an image shot. In the BeneFit Cosmetics catalog we showed entire ranges of colors--for example, "Spring Colors" included coordinating lipsticks, lip pencils, eye shadows, etc. If a customer was simply shopping for lipstick, she might be enticed to choose other makeup that went well with the lipstick color.
* Featuring thumbnail images of related products, including page references, Website references, or bugs (graphic elements or icons placed on a catalog page to promote something). In the Boudin Sourdough Bakery catalog, you can buy all of the breads a la carte. But jams, tapenades, olive oils, salami, soups, etc. are paired with some of the breads to interest customers who prefer to have all the makings of a nice appetizer or meal.
* Using well-written, creative copy to entice sales or romance a product. Our client TravelSmith employs long copy blocks, but its copywriters do a wonderful job of romancing products and describing sometimes-pedestrian features in an interesting way. Through topnotch copywriting, a customer may choose to buy more than one item simply because the features are so enticingly described.
* Using well-planned and well-executed photography and design. We always shoot the Windsor Vineyards catalog on location in California's wine country so that we can create just the right mood. We have time to plan, a great design and photography team, and the luxury of a location that most wine lovers fantasize about visiting. Through its design, the Windsor catalog becomes aspirational and therefore makes customers want to try different wines, buy accessories, and sign up for monthly wine clubs.
Allen Rosenberg: You can boost add-on sales by creating visual attention with headlines and copy. You can also feature the merchandise in an in-use environment. The most common method is to add more products to the photograph--typically accessories that go with the main item. You should also cross-reference such items throughout the book to bring up the average order size.
For instance, you might show a suit paired with a blouse or earrings that you would reference on another page. Our clients Talbots and Crossing Pointe, both of which sell women's apparel, do this a lot, and it works well for them. You're selling the total look, head to toe.
Bill Licata: If merchandised properly, the hero color--the one color featured in a hero-shot product presentation--will be the strongest seller. Similarly, complementary products that are positioned as an ensemble tend to increase sales for all the displayed products. If not overdone, cross-references to complementary products located on different pages can also increase sales.
Collections will also increase average order size. In the High Country Gardens catalog, we have had great success offering collections of 6-10 complementary plants at a discounted price. The current catalog offers seven such collections, and all but one is among the top performers in terms of sales and profit.
Probably the most effective use of creative to stimulate add-on sales is a design that comfortably leads the reader's eye from one product to another. Eye flow across a spread is critical to sales. A choppy presentation with lots of images, colors, lines, and fonts is an invitation to shop elsewhere. On the other hand, a presentation that is easy on the eye and draws the reader into the spread results in greater customer attention, more product recognition, and increased sales for most if not all products on the spread.
I sell industrial supplies. How can I liven up my creative without undermining my authority?
Allen Rosenberg: You can start by using typefaces, colors, and graphics, and by creating icons. For example, our client All-State Legal sells legal products, such as folders and dividers. To advertise its Website in the catalog, we put a picture of a computer on the cover with "Welcome to All-State Legal" on the computer screen. We also did that for some of the legal products in the catalog. For instance, in a photograph of legal pads we imprinted "Welcome to All-State Legal" as letterhead, so it's not just a stack of pads.
Adding people to the photographs can also add a human touch to business-to-business catalogs. Some other ideas:
* Organize the copy and use headlines, especially when you have a lot of copy, such as in industrial supply catalogs. Create a consistent hierarchy: for instance, a three- or four-word head, followed by a benefit-driven deck, which in turn followed by bulleted copy emphasizing unique features.