Euro Deco Graphic Design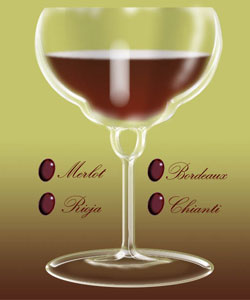 Euro Deco Graphic Design Between the Wars by Steven Heller and Louise Fili (Chronicle, 500 pp., $35) Exactly 80 years ago, a great design exposition in Paris launched the movement that today is generally known as Art Deco. Almost 40 years after the first responsible studies of the subject as an art-historical topic, publications about this interwar style continue to proliferate.
Steven Heller, a senior art director at the New York Times, and Louise Fili, a New York graphic designer, have now given us Euro Deco, an illustrated survey of graphic design in the Art Deco manner from France, Italy, Germany, Spain, Holland, and Britain. As Heller explains in the introduction, this book is a collection of condensed materials from six out-of-print books by the same publisher.
In pictorial terms, the book is first-rate work, but its conceptual basis and historical commentary could have been better. Very little German work from the Nazi period is presented, and this is unfortunate. Heller and Fili believe that this omission is actually justified: "While the Nazi party did produce a graphic identity system and visual propaganda campaigns that were unmatched in history," the authors write, "overall German Gebrauchs-graphik was reduced to a cliche. By the outbreak of World War II, whatever remained of German Modern was dead." But this statement is an overgeneralization. Unpleasant as the fact may be, the Third Reich produced some notable graphic design in the Art Deco idiom: the airbrush poster art of Ludwig Hohlwein, for instance, so comparable in its streamlined aesthetics to the work of George Petty in the United States.
In the case of Italy, the Fascist influence in graphic design is explored at length. But the text could have used more editing. "Image was the heart of Fascist politics," the authors proclaim--and this airy observation is matched by a number of others that are equally jejune or sophomoric. "If modernism equals progress and progress equals communication, then modernism equals communication," the authors state. This is meant to pass for cultural commentary, one supposes
This book is a fine coffee table item, but its value as scholarship is limited. Quotations lack a footnote apparatus. There is no index. But the visual appeal of the book is overwhelming, and the diligent work that assembled these images deserves a strong commendation.