Being creative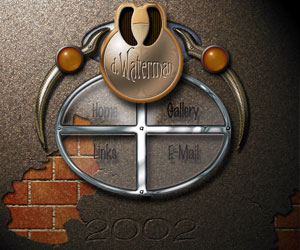 Tilt-up has long been regarded as one of the least expensive ways to construct buildings. At first, its primary market was warehouse construction--large, flat panels of concrete cast on the floor slab, lifted into position, and finished on the outside with a waterproofing application of paint or other material. Begun in the Midwest in 1910 with tilt tables to raise the panels, tilt-up construction has now spread throughout the United States. The real momentum for tilt-up construction, however, began in California in 1945 with the advent of the ready-mix truck and the mobile crane. According to Jim Baty, technical director for the Tilt-Up Concrete Association (TCA), Mt. Vernon, Iowa, "In 2001, the construction of tilt-up buildings topped 272 million square feet of wall surface. Of that total square footage, 15% to 20% was decorative wall construction."
The demand for decorative tilt-up is growing rapidly as the industry moves into other building markets--office, retail, public buildings, schools, and church construction. Painted, flat walls don't satisfy this market. Buildings must be eye-catching, and walls must have relief and depth. Ways to accomplish this include casting brick and granite into the concrete to enhance its appearance. Architects use windows to enhance designs, including some with openings much larger than normal, making construction more difficult. And integrally colored concrete is being specified more, along with sandblasting, to add color and texture.
Design process
"In the design of tilt-up retail and office buildings, more planning and detail work are required, and there are currently fewer companies interested in building them," observes Glen Doncaster, president of Citadel Contractors, Raleigh, N.C. "Architects are very involved in these projects, and when we, as contractors, get involved with them early in the planning process, we have the opportunity to help them achieve the relief and other effects they're looking for."
Owners with national signature images are beginning to change to tilt-up construction methods, but they want to keep their same building image. This presents new challenges to both the architect and the contractor, requiring innovation and new decorative techniques.
Brick finishes
The Scott System Company, Denver, introduced Brick Snaps for tilt-up construction about 5 years ago. They are precision, standard-sized 1/2-inch-thick brick assembled in individual plastic holders that are "snapped" together on the casting bed in any one of a variety of patterns. The seal between the plastic holders and the brick unit keeps cement paste from leaking through to the face side of the brick. Once the brick is in place, steel reinforcing is added, followed by concrete placed over the assembly, which encapsulates and bonds the brick into the finished wall. The result is a structural tilt-up concrete panel with a traditional brick finish.
Chris Cedergreen, president of Forum Studio, a design firm in St. Louis, reports that it recently completed a building with 50,000 square feet of wall using the Scott System. Installed costs ranged from an additional $6 to $8 per square foot over traditional tilt-up, based on the design requirements. "We're getting very positive results from the public," he adds. "When our first installation was complete, we showed it to our next two clients, who immediately ordered it for their projects."
The Beacon Center, a three-story, loadbearing tilt-up structure in Raleigh, N.C., was recently built using Scott Brick Snaps. Archways in several panels presented special problems because they didn't fit Scott's existing formliner patterns. "We asked Scott to create special soldier-course formliners for the archways," says Greg Heffner, project manager for Centurion Construction, Raleigh, N.C. "Rectangular bricks were still used, but the joints were tapered to fit the arch," Heffner relates. "We also included a 3/4-inch depression at the top of the arch to accommodate a keystone, which we fit into the depression afterward. The keystone projects 1 1/2 inches from the brick face, adding relief to the wall."
Inserting brick elements into horizontally cast-in-place concrete makes it difficult to achieve nicely finished joints. When problems develop with the joints between brick, Doncaster notes, repair is difficult. He is currently experimenting with self-consolidating concrete, which produces clean joints but creates new problems with finishing the concrete on the interior of the panel.
Color, sandblasting, and exposed aggregate
The Site Cast Construction Company is Nepean, Ontario's only tilt-up contractor. Typically, it produces sandwich-cast panels with insulation in the center, which provides the opportunity to build decorative concrete walls. Decorative tilt-up accounts for about 90% of its gross sales. Exposed aggregate is one of its specialty finishes, sometimes with the addition of integral colors. According to vice president Shawn Hickey, Site Cast arranges for an entire elevation of a building to be cast at one time when color is used, ensuring a consistent appearance.
Sandblasting is the best way to expose aggregate, Hickey believes, because the finished product is more consistent than when surface retarders are used. Sandblasting allows better control of the depth of the etch. Site Cast chooses 1/4-inch to 1/2-inch aggregate that is very hard and strong because the sandblasting will abrade the stones. But Hickey thinks that this helps because patches and other features are easier to blend in. He prefers to sandblast at the earliest possible time--when the concrete in a panel reaches 2500 psi compressive strength and 500 psi flexural strength. Early sandblasting is less labor-intensive and minimizes the protection needed for windows and other materials.
To achieve a museum building facade that harmonizes with the red sandstone landscape of the St. George, Utah area, Herm Hughes & Sons Construction, North Salt Lake City, used complementary integral colors in the tilt-up panels and lightly sandblasted the surfaces to match the texture of the local sandstone. Sandblasting also enabled it to keep the color uniform when efflorescence problems arose. In order to break up a large expanse of wall on one side of the building and add a three-dimensional quality, it sandblasted a graphic of a setting sun using three different depths of reveal, which gave the appearance of different colors.
Providing relief
The typical aesthetic complaint with tilt-up is the flat-panel look that arises naturally from the construction method. Now architects and contractors have developed a number of techniques to add depth to walls.
Exterior Insulation and Finish Systems (EIFS) is an ideal method for adding detail and depth to concrete walls, Doncaster believes, because you can use the advantages of the system and avoid the problems. For example, although EIFS is blamed for allowing water to pass through wood frame structures, causing severe moisture problems and wood deterioration, it has little effect on concrete. With EIFS facades, shapes made from polystyrene foam are bonded to the concrete walls, and a polymer cement is applied with plastic netting as reinforcement, followed by colored polymer-cement finish coats. Using EIFS, contractors can easily add columns, cornices, and other architectural features, breaking up the flat-wall appearance.
Another commonly used technique for providing relief and architectural interest is casting concrete elements onsite and attaching them to buildings. Heffner says that his company frequently casts detailed cornice sections, attaching them to the tops of walls with clips or bolts. It also casts windowsills, which extend both beyond the outside wall face and into the building's interior.
Using rustication strips to create relief within wall panels is a technique that's been around for years. Today, this method is being pushed to new levels. Dan Pratt, with Herm Hughes & Sons, reports that when his company became involved in the construction of a gym in Layton, Utah (about 20 miles north of Salt Lake City), the owner and architect were concerned that the "big box look" would not fit in with the residential neighborhood. In response, through consultation with the architect, it built a lower-elevation room across the front of the building, creating a wall with figures of giant basketballs. Workers first installed rustication strips to outline the 18-foot-diameter basketballs and to mark the seams. Because the seams in a ball are not true circles, the architect generated CAD drawings to help Herm Hughes' workers lay out the shapes. After the panels were cast, workers sandblasted them to simulate the dimple texture on a basketball. Seams received a lighter blast to appear more deeply colored. The result softened the impact of the entire building and added a creative touch that the community really liked.